DUEL (USA) + MUTTERBEAST (D)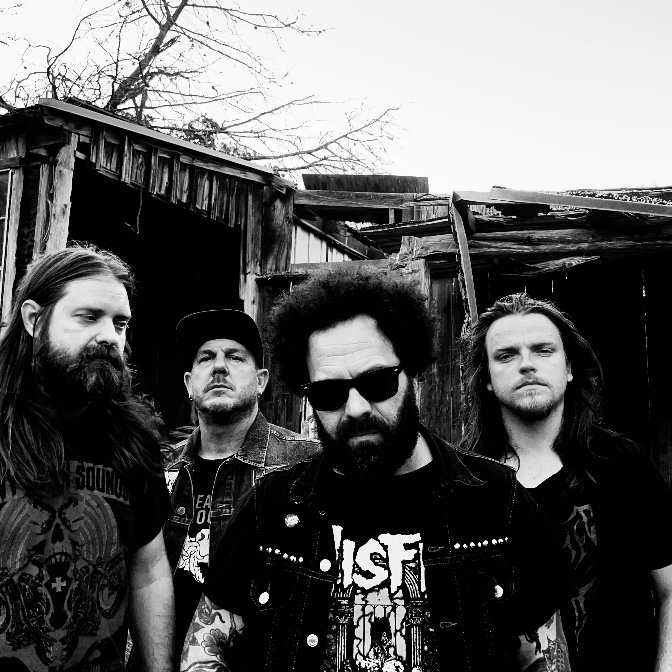 DUEL is heavy psychedelic stoner metal from Austin, Texas. Hugely influenced by the darker sounds of early 70's Proto-metal. Their sound is menacing and brutally old school. Total purists, their tunes cut right to the bone with heavy, deep groove and blistering Thin Lizzy-esque interweaving guitars. Tough and Loud! Hard rock as it should be!

Tom Frank - guitar,vocals (Ex Scorpion Child, Ex-Masons)
Shaun Avants - bass, vocals (Ex-Scorpion Child)
JD Shadowz - drums
Jeff Henson - guitar

Tom und Shaun waren bis 2014 bei der Hardrock-Band SCORPION CHILD (Nuclear Blast) dabei, was beudetete, alles durchgetaktet, ständig "on the road" und kaum noch Zeit für ihre Familien, deshalb stiegen sie dort aus und gründeten vor 2 Jahren DUEL. Tom kennen einige auch noch als Sänger von THE MASONS (Middle Class Pig Records), die vor rund einem Jahrzehnt hier in Süddeutschland auch einige Male live zu sehen waren.

MUTTERBEAST
Schwerer Gitarrensound und deutsche Texte machen Mutterbeast zu einer Koryphäe in der muttersprachlichen Rocklandschaft.
2016 gab´s bereits ihre Debüt Single "Blind", das offizelle Video zur zweiten Single "Der Mensch, das Tier" und eine Europatournee. Noch dieses Jahr folgt dann der Release ihres ersten Albums. Heavy SABBATHmäßiger Stonerrock aus Stuttgart erwartet Euch da live! VVK

Vorverkauf (VVK) zzgl. Geb. an jeder CTS(eventim)-Vorverkaufsstelle in Deutschland oder beim Eventbüro Stuttgart (im Wittwer, 1. Stock / Schloßplatz).
Versand per Post ebenso über www.eventbuero.com
Hardtickets bei Ratzer Records, Saturn, Flaming Star und Bonnie & Clyde in Stuttgart!
Weiterführende Links
https://youtu.be/gAzXYWN3u60 (Duel)
https://youtu.be/NBTCyvVUc5M "
https://youtu.be/lYHSBpPnX10 "
https://youtu.be/hBXq_uQqiCQ " (live)

https://youtu.be/CHwKEK368sg (Mutterbeast)
https://youtu.be/F_-VVu9q-P4 "

Preis VVK: 10 Euro (ggf. zzgl. Gebühr)

Eingetragen von:
stuttgart rock promotion
Alle Angaben ohne Gewähr!