NEBULA (USA) + CRESTFALLEN QUEEN (D)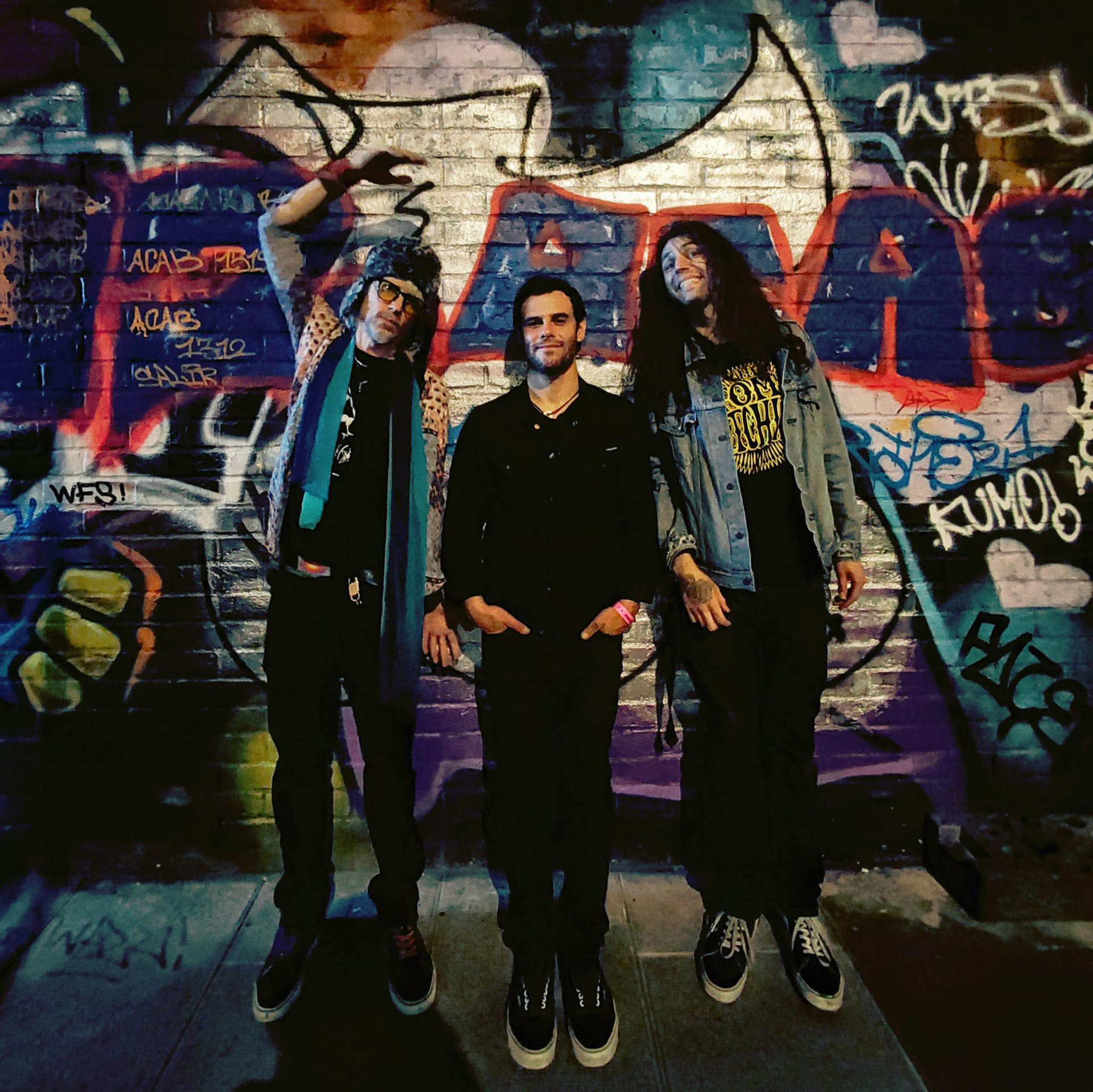 Sonntag, 01.07.2018 · 20:00 Uhr
NEBULA
are a psychedelic/stoner rock band from Whittier, California.
The group was a key player in the late 90s stoner rock scene, releasing five studio
albums among a host of other releases.
Nebula was formed by guitarist Eddie Glass and drummer Ruben Romano upon departing
Fu Manchu in 1997. Mark Abshire soon joined as the band's original bassist.
Abshire remained with the band until the recording of Atomic Ritual (2003) which was
produced by Chris Goss of Kyuss fame.
Dennis Wilson & Simon Moon (Eddie Glass) stepped in as bassists until a more permanent
replacement was found in Tom Davies.
Atomic Ritual was released to warm critical praise, with AMG calling Nebula a "hardworking
power trio that sounds like it has been hanging
out in the garage since 1973, blissfully unaware of the changing world outside.
Which is definitely to its benefit". Rob Oswald replaced founding member Ruben Romano
on drums in 2007.
In August 2009, Adam Kriney, formerly of La Otracina, was recruited to replace departing
drummer Oswald, though he too announced his departure in January 2010 and was
replaced by Jimmy Sweet.
In early 2010, Nebula announced that it was going on an indefinite hiatus.
On 15 September 2017 the band announced they were reuniting with a new studio album
in 2018 along with a tour of Europe including
Azkena Rock Festival in Spain, Hell Fest in France, Desert Rock Festival in London and
Berlin, Sonic Blast in Portugal, Lake on Fire
Festival in Austria and Krach am Bach in Germany. More will be announced shortly . . .

Lineup on the upcoming shows in 2018 will be:

Eddie Glass vox/guitar
Tom Davies vox/bass
Michael Amster drums


Achtung: FIVE HORSE JOHNSON müssen die komplette Europatour dieses Jahr absagen! Wir versuchen sie dann im nächsten Jahr nachzuholen!
Den Support bestreitet nun eine ziemlich neue Band aus Stuttgart, die wir aber sehr empfehlen können, da alle Mitglieder der Band über langjährige musikalische Erfahrung verfügen von diversen anderen Bands zuvor!
Der Eintrittspreis wird an der Abendkasse um 2,- € gesenkt, diejenigen, die mit Tickets kommen, erhalten dann ebenfalls 2,- € zurück!

CRESTFALLEN QUEEN
aus Stuttgart spielen progressiven Doom Rock, der von den Seventies inspiriert – aber nicht dort hängen geblieben ist. Galoppierende Gitarren wechseln sich mit schwerem Dampfwalzen-Sound und sphärischen Synthies ab. Darüber thront eine Stimme, die zwischen Honig und Metallspänen oszilliert. - Bandmitglieder: K : Guitar, A : Drums, E : Voice and Keys, G: Guitar, H: Bass - Bandgründung: Herbst 2017! VVK

Vorverkauf (VVK) zzgl. Geb. an jeder CTS(eventim)-Vorverkaufsstelle in Deutschland oder beim Eventbüro Stuttgart (im Wittwer, 1. Stock / Schloßplatz).
Versand per Post ebenso über www.eventbuero.com
Hardtickets bei Ratzer Records, Saturn, Flaming Star und Bonnie & Clyde in Stuttgart!
Weiterführende Links
https://youtu.be/RX2T9aN4HIU (Nebula)
https://youtu.be/knFfTkxYC5U "
https://youtu.be/z17YG1nb3Ss "
https://youtu.be/VOMoHXEhblo "
https://youtu.be/5fC4T6NOcao "
https://youtu.be/s0A_MIOtw3Q " (live)

https://youtu.be/nJ4OIhcPMss (Crestfallen Queen)
https://youtu.be/RTo2stgzYIA "
https://youtu.be/_KTQtCz4QHY "
Preis VVK: 17 Euro (ggf. zzgl. Gebühr)

Eingetragen von:
stuttgart rock promotion
Alle Angaben ohne Gewähr!